2013/10/15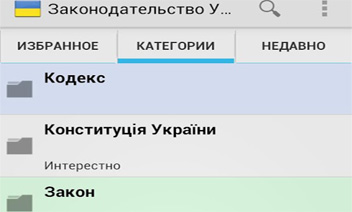 Ukrainian Laws - a great app for Android with the legal framework of Ukraine. Here, the Constitution and the Code of Ukraine and the laws, and the main thing is always at your fingertips.
In
You have a tremendous opportunity
ABILITY to save the full text of the law on
mobile. The various search options.