LG Optimus 3D P920

Smartphone
Android 2.2
Screen:4.3" 480x800px
GSM 900/1800/1900, 3G
Processor:ARM Cortex-A9, 1000 Mhz, 2xcore
USB / WI-FI / Bluetooth / GPS: +/+/+/+
Ramzmery:68x128x12 mm
Time Standby:0:00 hours:minutes
Time Talk:0 hours
Weight 168 gram
2014/12/14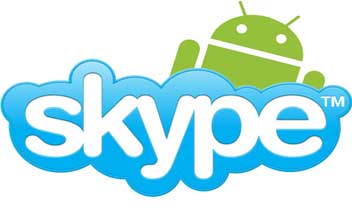 Skype
- messenger for Android. A unique communication opportunity now, anywhere, anytime on your mobile device. Skype allows free exchange of instant messaging with friends and family, call them and even meet in the videochat
2013/11/12
BBM - BlackBerry Messenger - Meet the already incredible app for Android. Your attention is the official version of BBM ™ on BlackBerry. Completely free to download the application BBM, and be always in touch with your family and friends. Do not delay, but right now, download the app stunning BlackBerry Messenger.
2013/10/08
Galaxy
- Meet a completely unique and unforgettable dating chat for Android. Here you will find more than 18 million users who are willing to talk, and most importantly - it's totally free!
2013/09/23
Bubuta! [Mobile chat] - Meet the new cool and totally free mobile super-chat on Android. Do not delay and download now! We are aware of the existence of a sufficiently large variety of programs that are essential for messaging, chat rooms such as: Jabber, ICQ and others that are quite boring. Someone can hold just what something unfortunate 70 characters per SMS. Thanks Bubuta - online mobile chat you can completely fully express their thoughts!